Vegreville Ag Society and Vegreville Iron Runners PRESENTS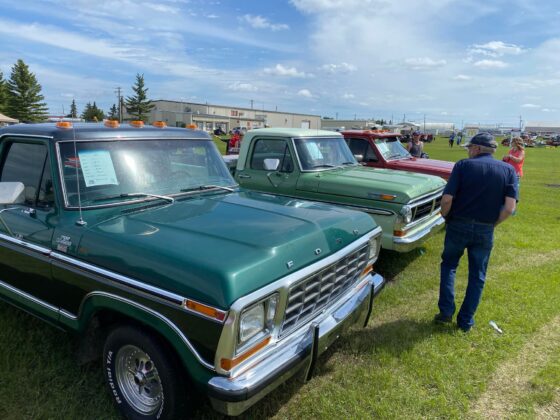 …..
FATHER'S DAY EVENT
June 18, 2023
Sponsored by:
VEG AUTO & INDUSTRIAL SUPPLY
and BUMPER TO BUMPER
The Vegreville Ag Society and the Vegreville Iron Runners Club are excited to once again bring you the
Bumper to Bumper
FATHER'S DAY EVENT!
June 18, 2023
10 am – 5 pm
Adults $10 – Children 6 – 15 years old $5 and 5 and under free
Demo Derby starts at 12 noon
Reminder***NO DOGS ALLOWED ON OUR GROUNDS DURING THIS EVENT!!!
Show and Shine contact Bill at 780-632-9971
Demolition Derby Contact Ken at 780-632-1994
Market Vendors contact Jennifer at 780-275-0473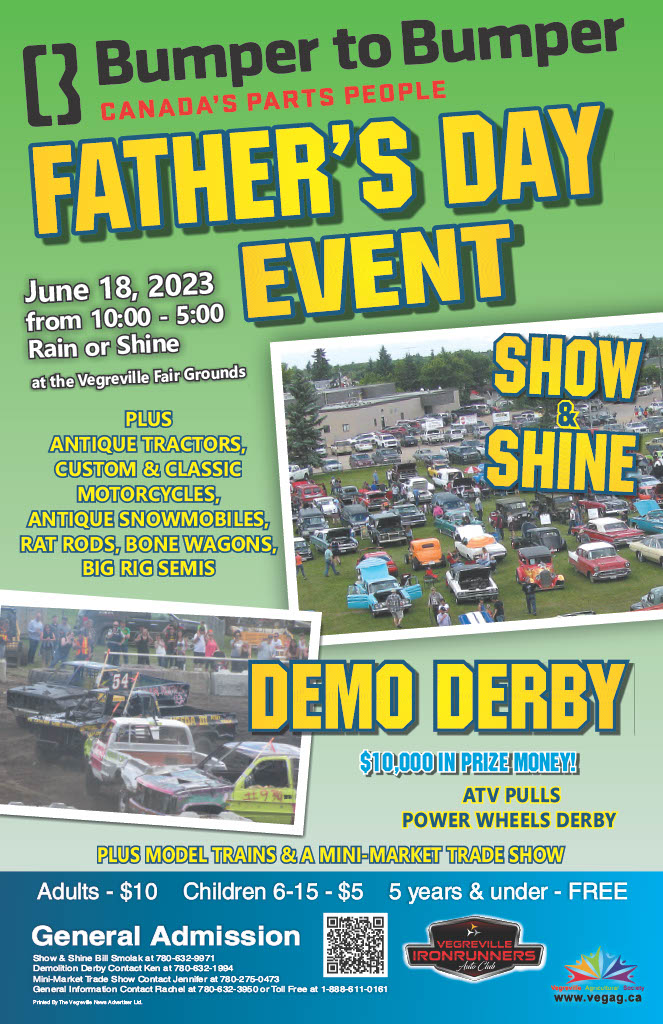 Vegreville Agricultural Society and the Iron Runners Car Club
Would like to thank the following sponsors for the 2023 Father's Day Event
MAJOR EVENT SPONSOR Bumper to Bumper, Vegreville Auto & Industrial